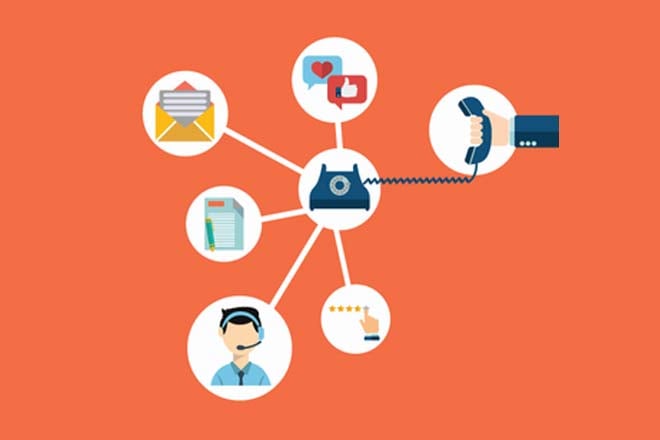 The call center continues to evolved steadily into the contact center and we contiunue outfitting you with the newest weapons in your arsenal. Meet Zappier - think of it as a hub that connects your call center with every major web platform on the planet today. With Zappier and ChaseData Call Center Software, you now can automate mundane tasks, easily integrate call flows into your web app landscape and much more.
HOW DOES ZAPPIER WORK WITH MY CALL CENTER?
Zappier has emerged as one of the very best ways to connect the web apps (i.e. Dropbox, SalesForce, Basecamp, Trello, FaceBook, Slack, etc.) that you use everyday to automate tasks in the call center. These automations are referred to as "Zaps." Our integrations team works with your team in creating Zaps based on call activity and/or web app activity.
For example: When a sale has been made in the call center, text the mobile phone of the customer with a coupon code for use with their next order.
— Zappier example
Zaps are easy to manage (you can turn them on an off whenever you want to) and work automatically once they are set-up. Because of this ease of use, you are not committing to thousands of dollars in programming, integration fees, etc. If there is an automation that you would like to 'try out' simply contact our team and you will be set up quickly and at no charge. If you can imagine it, we can make it happen with Zappier.
---
The current list of integrated web apps is over 500 and growing. Existing ChaseData clients can start using Zaps today by calling 1-855-246-3921.