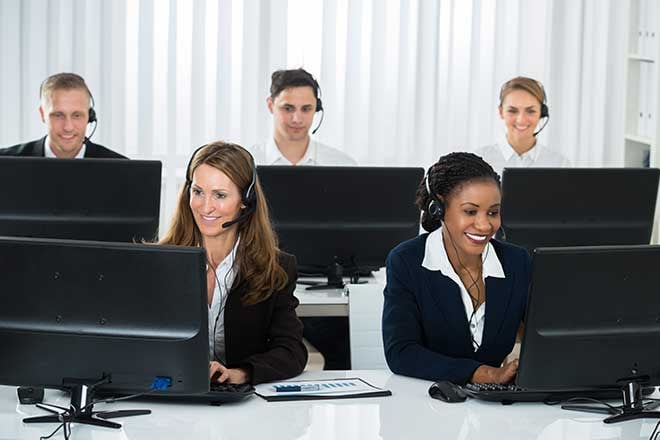 Every business that issues billing terms eventually faces the scourge of aged accounts receivable customer debt. Customers with NET 30 Terms often grow their debt through aged receivables into debt aged, NET 45, NET 60 even NET 90 days routinely. Services and good (with all of the corresponding costs) have been supplied to the client however payment is slow in coming. The net result is that your business is financing your client's operations. In effect you have become the bank.
WHAT IS THE SOLUTION?
Traditionally bookkeepers (at small businesses) or the accounts receivable department at larger corporations are tasked with mailing, emailing and especially calling the clients in arrears in order to collect the debt as quickly as possible. Numerous telephone calls are typically made and sometimes logged then reported back to the principal at the company. If you are the business owner or finance manager - you spend 'too much' time inquiring into the status of various accounts or the aged receivables in general. All in an effort to make sure that your aged receivables do not de-rail your operation's cash flow.
WHY NOT USE A DIALER?
First an foremost ChaseData's progressive dialer (perfect for small business collections) and predictive dialers (perfect for large enterprise accounts receivables departments) are simply the most efficient way to dial customers who owe you money. The progressive dialer option starts at only $89/month per accounts receivable clerk. Our more powerful predictive dialer option start at $139/month per A/R clerk provides high volume contact capabilities perfect for large, enterprise class finance groups.
Both options however have one thing in common:
"Our dialers empower your company to collect debts faster and provides 100% transparency through excellent, automated reporting to management."
— Ahmed Macklai, ChaseData CEO
---
DIALERS PRESENT A NUMBER OF BENEFITS
You collections clerks dial more debtors per day. Why? Because the act of dialing the phone, listening for an answer, navigating busy signals, etc. are all eliminated. The dialer handles all of these obstacles and presents your clerk with a live person on the other end of the line - every time.
Previous call notes and critical account information are presented instantly when the collections call is connected. Your clerk does not have to fumble with accounting software in order to access all of the valuable information that they need to collect on your company's debt.
All calls are "dispositioned" and fully annotated. That is to say, after speaking with the debtor your clerk can append notes for the call (i.e. promises to pay X amount by X date, etc.) and these disposition are compiled for future calls and reporting back to management automatically.
100% Reporting on every aspect of the collections call. Reports begin at the call level because the software tracks every dialed call. At a glance, you will know how many calls were made, how many were answering machines (note: the system can be instructed to leave an escalating series of pre-recorded messages) and how many 'live' calls were completed. Every sales call is dispositioned providing you reports on the outcome of all calls.
All of the dialer's data is exportable. Move notes and other information back into your accounting or other business intelligence systems. Your collections data is imported at the beginning of the process while the post-call outcomes are exportable back into third party systems in a variety of data formats. Our dialers provide truly bi-directional exchange of data.
---
Before you consider factoring or BPO collections agencies/services - both of which require a percentage of the monies collected, we suggest you take us up on a FREE TRIAL of a dialer solution. Give us a call at 1-855-246-3921 today and speak with an accounts receivable solutions consultant. We can have your A/R collections department set up and collecting your aged receivables within hours.