A Deloitte & Touche white paper shows the travel industry bookings have reached 1.6 trillion as of the year 2017 with steady growth over the past two decades, recession notwithstanding. 2018 is forecast to be a very busy year, with economic indicators rising. However, the main factors driving travel and hospitality growth are heavy corporate travel demands and on the consumer side a shift from buying things to buying experiences. Coupled with heavy competition among the airlines and cruise ship companies the cost of going places and doing things has never been more within reach. Even hotels are struggling to fulfill travelers desires for a midrange "base camp" that nonetheless has the amenities that travelers need. Millennial and Gen X travelers eschew luxurious properties in favor of those lower-priced rooms that have good Wi-Fi, clean and modern rooms, and easy access to all the trips they want to take.
Luxury Has Its Place
The first-class traveler world always has a place to sleep, comfortable seats on their flight - and sometimes both at the same time. Nonetheless, even these top-tier travelers look for bargains and price breaks, perks and extras and will spend their money with those who are willing to provide them. Luxury hotels with luxe amenities and service, private pre-boarding lounges, first-class air, special ground transportation, exclusive excursions, and gourmet food are the sine qua non of the high-dollar traveler whether it's business or pleasure.
Business is Good
Even business travel isn't what it used to be. Instead of contacting the travel office of the company to book flights and hotels, business travelers are more likely to book through apps or online. Business-class travelers are also looking for ways to save the company some money, comparing airfares, room rates, and transportation options on the fly. Business travelers are looking for quiet, room to work, and technical amenities that make it possible to do so whether it is in-flight or in-room Wi-Fi, a comfortable chair and desk or business-class seat and special airport lounge.
Getting a Slice of the Pie
You'd think that with all the information on the internet and the multiplicity of apps that having real live humans on hand would be obsolete. However, customer service is still the key to success not just for travel and hospitality, but any business doing business with human beings. Let one traveler have a bad experience and be left in the wilderness without a customer service agent, you had better believe it will pop up somewhere on the internet. Peer reviews are some of the most powerful influencers, and when a bad experience goes viral, then people come to view the company negatively. Therefore, it is critical for hospitality and travel companies to employ state-of-the-art contact center software.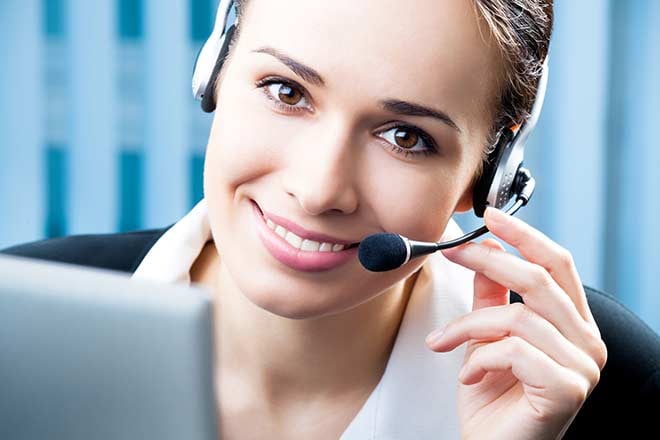 Five Quick Points about Contact Center Software
Contact center software does not need to run on its own server in your location, cloud-based solutions are flexible and scalable as well as economical and budget friendly. Let's look at five points consider before choosing contact center software.
Scalability. Given the highs and lows of all volume over the course of the year, or even the course of the day, there will be periods where more agents are needed to handle incoming calls, and times when you are needed to handle the traffic. Scaling up and scaling down on-site or off-site open door to more solutions.


Omnichannel service. It's not just a buzzword. Text, social media, site or app-based chat, email, Android or iDevice application, all of these are methods by which a travel and hospitality company can reach out to customers.


Don't forget the mobile-friendly site. Everyone in the local donut shop may have an app, but never forget that you need to establish and update a mobile website as well. When using mobile, applications generally do not show up in Google search results. A mobile-friendly website can serve as the top portion of the funnel when it comes to bringing in new customers.


Proactive customer service. Don't wait until something goes wrong to step in. Proactive customer service can take as little as a chat window popping up when a customer seems to be stalled on a page. "Hi! This is Agent. Can I help you book your trip today?"


Click to call. Offering customers a way to reach a live agent simply by pressing a button on the app or website is a terrific way to offer proactive customer service. Often the sound of a live human can alleviate frustration and smooth the way to a completed transaction.


Social media. Give agents the ability to track mentions of the company on social media and respond accordingly. This can be done for platforms from Twitter to Facebook, Tumblr to Instagram, and beyond.


Robust analytics. When you have all the bells and whistles, you also need the data to understand what those bells and whistles are trying to tell you. Track contacts, record calls, and see what agents are doing with their call time.
Stepping up contact center software can bring a lot of value to your travel and hospitality company. Whether you are fielding an inbound, outbound, or blended contact center, you need the tools that will make your business visible, viable, and valuable. Likewise, putting everything your agents need on one screen makes their jobs much easier, and is a far more efficient use of their time and then hunting the app they need, the customer's information, or trying to find an open agent in the next tier who can handle the issue.
Work with ChaseData
Working with ChaseData put you in touch with professionals who understand the needs of a multipoint contact center. Deploying cloud-based state-of-the-art contact center software means that a center can be up and running with a fully trained staff in less than a week. Bring your most experienced agents and set up a free demo to see how ChaseData's contact center software solutions can work for you!