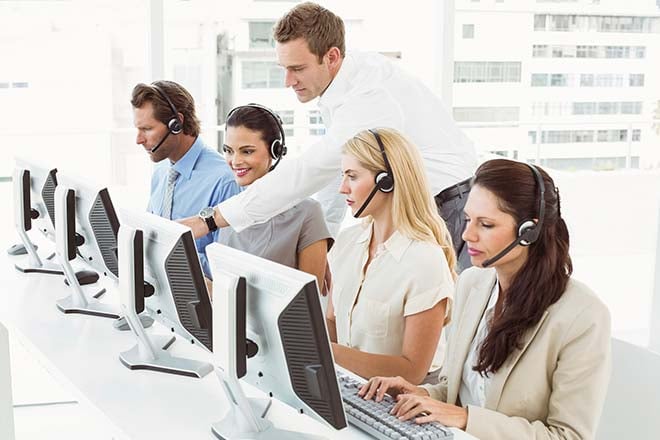 The collections industry needs effective call center solutions as much as any other, but there are a few special needs that are not addressed by dialing software intended for other industries. Some call centers are running a bunch of different software applications in order to handle all the tasks that their agents need to perform, resulting in dropped information, lack of contact, and a slowing of workflow as agents juggle multiple applications.
Here is how ChaseData collections dialer software can help your operation:
Agents can leave an individualized voice message when they reach an answering machine without having to wait for the beep. The message is recorded and stored in the cloud, and can be initiated with a point and click while the agent moves on to the next call.


The mini-miranda and recording warning can be triggered automatically, so that agents do not forget to give this important advisement which is required under Section 807(11) of the Fair Debt Collection Practices Act. This is an important regulatory compliance feature that can save you hassles and fines resulting from a lack of agent diligence.


Transfer the call with the data so that the customer doesn't have to repeat themselves to every new agent that their call is transferred to. It's one of the key frustrations that contributes to creating a hostile and confrontational customer.


Reduce the number of steps to place an outgoing call. Typically, an agent will highlight and copy a number from one window, paste it into another window, and then select a button initiate the call. ChaseData dialer software cuts the steps down to two – highlight and dial.


"Last Caller" is a feature that routes a return call from a customer back to the agent who placed the call, if they are available. Continuity is important to successful collections, and so is eliminating arguments over what another agent said to that particular customer and when.


Listen to all recorded calls, and comply with the Telephone Consumer Protection Act with regard to stopping and starting recording when accepting credit or debit card information.


Accept and process debit and credit cards securely with your in-place 3rd party API.


Caller ID Everywhere. FCC regulations explicitly prohibit number spoofing, require that companies display a number to which a call can be returned during business hours, and (if possible) the name of the company from which the call is being made. Our Caller ID everywhere helps you comply, at the same time supplying a valid local number to display on the customer's caller ID, the cumber can be changed so that the customer does not see the same number in their call logs.
Small or large, any collections room can benefit from modernizing your software applications and call processes while still remaining within regulatory boundaries for the industry. Streamline your technology and watch your operation get up to a speed you didn't know you could achieve.
---