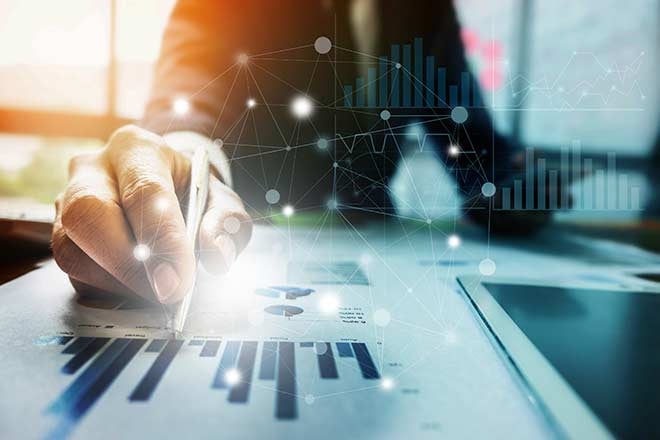 Analytics can be a very dry affair. They're comprised of hard numbers and data breakdown, and if you're not an analytically minded person, then it might seem like a drag. However, despite the dry nature of analytical data, the information can make or break your call center.
Understanding how to hone in on both problems and strengths in your call center is based on analytics and what they mean. Numbers tell a story, and in order to react appropriately to that story and increase sales in your call center, you need to understand what you're looking at.
Here are a few ways that data analysis can provide invaluable insights into the overall health of your call center:
1. Call Center Data Analysis Gives the Bigger Picture
Analytic data isn't just one big mass of information that you need to parse through; rather, numbers can be scaled down and customized to produce specialized reports. The idea of having analytics be such an important part of how you run your call center is the fact that the data can be interpreted in many different ways. Using call center software, this information can be:
Exported as raw data to productivity apps automatically

Generated in real time as agents make or accept calls
Trimmed to focus on specific KPIs
By paying attention to this data and interpreting in a meaningful way with the help of apps, live monitoring and the coherent reconfiguration of metrics you can understand, you can see the bigger picture. I
n fact, you should share that overview with your supervisors and even agents. It can be very useful to an agent to know their own performance stats, what they excel at and where they're falling short.
This can provide a meaningful adjustment to calling and improve their productivity. Supervisors will have a much better idea of how to manage agents and what issues to watch out for.
2.

Identifying Agents That Excel
Agents who know what they're doing and can provide exceptional customer service are the foundation of your call center in two different ways. Customer surveys indicate that two-thirds of Americans find the most frustrating part of calling customer service is not being able to reach a live person. From an internal perspective, in order to avoid costly turnover and cultivate a solid team, identifying which call center agents are really going above the bar is essential.
Recognize the importance of a good agent, and then make sure you keep them. However, supervisors can't be on the floor at all times or watching every caller at the same time.
That's where analytics enter the picture.
By taking advantage of call center data analysis, you can easily identify who your star performers are, and they should be rewarded as such. Encouraging new talent and ensuring they stay with your company. Utilizing call center data analysis means you can drill down deeper and in a more focused way into your KPIs and see who's behind the best numbers.
3. Measuring the Efficacy of Apps and Technology
A software upgrade or a brand new app designed to assist in the call center may be an exciting prospect for your agents, but that doesn't mean it will be amazing. You need to track how new tools that are introduced into agents' workflow impact their productivity and ease of use with their calls.
Entrepreneur points out a principle that should the cornerstone of any customer service policy: understand the benefits before deploying an entire strategy. You may find that a new app that sounded great on paper is actually not beneficial to your call center.
On the other hand, it may be a boon to your workflow. This is where call center data analysis is key, since these elements become trackable and can be correlated with performance evaluations and core KPIs. You can pair this data with written feedback from agents as well. Negative responses and disappointing metrics, or vice versa, will most likely align.

4. Honing Analytics into a Strategy
Analytics can provide data both about how calls are conducted, keeping track of traditional call center metrics like abandon rate, ATT/ACW, ASA and FSR. These are all hard numbers that can be gleaned from each agent and give you an idea of how everyone is performing.
There's also the opportunity to review how your own team is behaving in terms of punctuality and how much time they're spending on activities other than calling, such as extra training or meetings. To hone this analytic data into a strategy, one example might be altering a company policy. If you find that agents are coming into work late or missing the first few minutes of their shift, which also means precious time is being lost, then consider a policy change that docks pay or some other stricter penalty for tardiness.
Another scenario might be poor retention for agents. Analytics can help you understand what's going on with callers who quit and provide valuable insight into how to avoid attrition if it's being caused by something specific.
Using analytics to formulate a strategy means taking the hard data, assessing the conclusions to be drawn from the reports and making some actionable points that have a tangible, real-world impact in the call center.
Information is key when it comes to call center performance. Starting with entry level agents all the way up the food chain to the head of the call center, everyone has strengths and weaknesses that can be more closely examined under the microscope of analytics.
Numbers don't lie, but they're also not failsafe. By approaching analytics as another component of how you plan to refine your call center's processes, you'll be maximizing the data. Analytics aren't a blanket answer for how to improve every aspect of your call center, nor does it mean that your sales will spike.
The key takeaway is that analytics and tailored reports provide you with a snapshot of what's going on in your call center. This is especially important if you're overseeing a center with hundreds of agents and a large team. Analytics allows you to see the bigger picture in order to tweak the smaller details to improve sales and refine agent performance.